Well, sort of. We had a nice crop of carrots in last summers garden. We had enough to store for future use.
There are several ways to store fresh carrots for long term storage. In a root cellar, they can be placed in damp sand to keep them from drying out. Two years ago, I placed a deep layer of straw on a row that wasn't yet harvested. The straw kept the soil from freezing so we were able to go out and dig carrots even when there was a foot of snow on the ground.
This year I found a better way. On a cold November day I harvested the remaining carrots. I snapped off the green leaves and proceeded to dig a deep hole in a vegetable bed. The whole was big enough hold a 5 gallon nursery pot the kind that hold small shrubs or large perennials.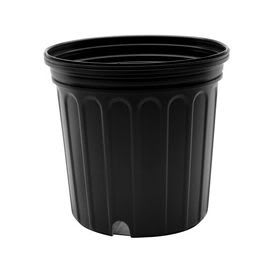 Anyway, After the pot was set in at soil level I placed a layer of dried leaves on the bottom then I carefully put in the carrots- I counted 73. These were covered with more dried leaves, some soil and then covered with straw I marked the spot wit a a tomato steak and walked away. The other day I decided that I should harvest some carrots. After shoveling off the snow, I removed the straw and leaves. There, in the pot were carrots. Delicious sweet carrot. The carrots were coated with soil but once I washed them they were firm and sweet. In-fact some had new growth of small leaves.
Doesn't this bowl of carrots look good ? And believe me they taste so much better than store bought carrots. This year I plan on planning a extra row of carrots so that we can have carrots through the winter.