I love flowers. I love putting a few into the kitchen garden. I like having some for cutting and lots for the butterflies and bees. Here are the flower seeds I have so far.
ALYSSUM - Rosie O'Day, Maritime Tall, Royal Carpet
ASTER - Crego, Giant princess Mix
BATCHLORS BUTTONS - Blue Boy
COLEUS - mix
CARNATION - marguerite
COCKSCOMB -
COSMO - Picotee, Sensation Mix
DELPHINUM - Pacific giants
FOXGLOVE - dwarf Foxy
GYPSOPHLIA- covenent Garden
LARKSPUR - Giant Imperial Mix
LOVE-LIES-BLEEDING

MAIDEN PINKS -Brilliancy
MARIGOLD- Scarlet Starlet, petite Orange, Disco Mix
MARIGOLD, FRENCH - "boy 'o boy"
MALVA -Zebrina
NASTURTIUM- Cherry rose
PETUNIA - mix
SCABIOSA - Summer Berries
SNAPDRAGON - 1st ladies Mix
WILDFLOWERS - Cutting Mix
ZINNIA, Giants of California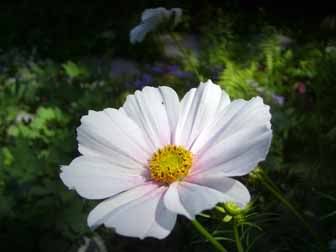 What kinds of flowers are you planning on starting from seed?