A few days ago I bought a few pounds of seedless green grapes. The price actually a good deal - 99 cents a pound. Maybe the one I tasted was good but Walt just said the grapes I gave him for snacking seemed to be not quite ripe enough. No problem... I'll put them in jars and cover them with a light syrup and that will be a nice addition to a fruit salad when I don't have fresh grapes.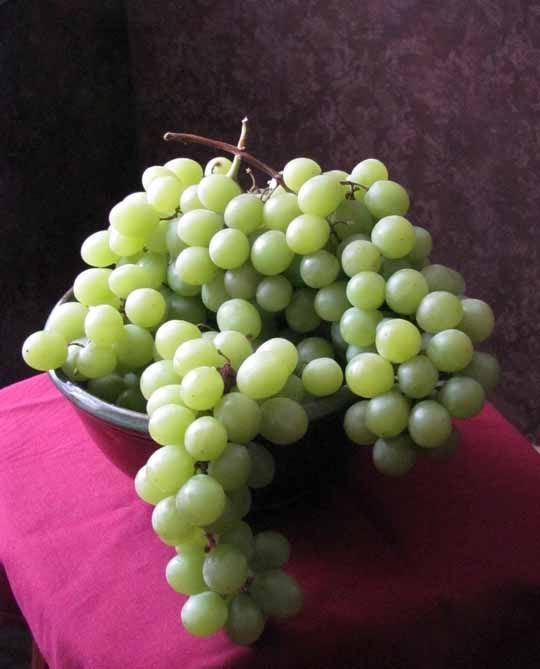 An average of a pound is needed per pint. Choose unripe, tight-skinned, preferably green seedless grapes.
Stem, wash, and drain grapes. Prepare very light, or light syrup. [ very light syrup: bring to boil 10-1/2 cups water and 1-1/4 cup sugar ]

Fill sterilized jars with grapes and hot syrup, leaving 1-inch headspace. Adjust lids and process 15 minutes in boiling water bath.
So when life gives you Sour Grapes ... just put them in jars!