Outside My Window...

Grey again. Cloudy and 34 degrees. The household trash and recyclables bagged piled near the driveway waiting for the garbage truck to hall it away.
I am thinking...

About our kitchen garden and the new cold frame. Can't wait to plant spinach and lettuce seeds.. Wondering when the weather conditions will all me to do so.


I am thankful for...

All the talents that family members have. That we are also independent and like to do things for ourselves. Walt can fix broken appliances and build small structures He can do plumbing and electrical work. I know many old fashioned house hold skills. I cook, can, bake and even do a little sewing. We both garden and love the outdoors. Brian is a car mechanic and musician, Danny a creative writer, David a graphic artist, Katie is artistic and musical
From the kitchen...

leftovers: home made French bread, ham, meat-loaf, rice and two kinds of pie: peach and pumpkin.. Egg, ham and cheese sandwiches for breakfast.


I am wearing...

a simple pullover dress and a grey cotton bathrobe because the house is cold.
I am creating...

Plans for our garden, curtains for the apartment foyer
I am going...

Hopefully nowhere today. Need to stay home and tackle chores.
I am reading...

Lots of back issues of "Mother Earth News" and "Hobby Farm"
Around the house...

Tiny tomato, pepper, lavender and thyme plants growing under lights. Seed packages spread out on the desk, gardening notes and tips scribbled in an old notebook.
One of my favorite things...

Harbingers of spring... Canadian geese returning, pussy willows, robins and tiny snow drops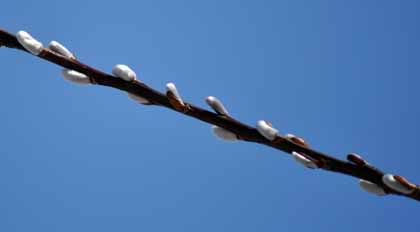 A Few Plans For The Rest Of The Week:

Chores: today tackle laundry mountain, winter sow (or is it now Spring Sow) some tomorrow can more potatoes, check the stored apples and dehydrate or can (...apple sauce, pie filling?).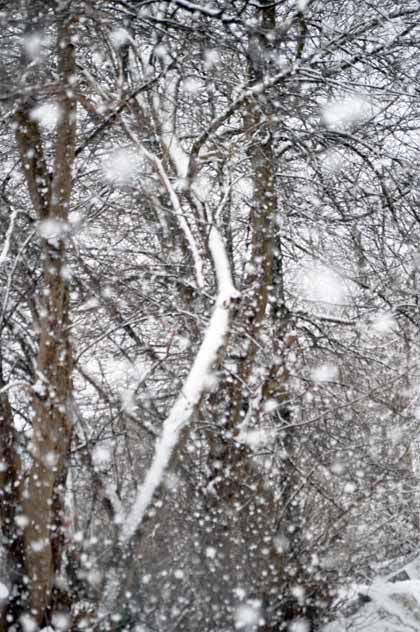 Yesterdays snowfall ... the day after a perfect early Spring Day