FOR TODAY~ March 2, 2010
Outside my Window...Grey, A typical Mohawk Valley March Day. There is a pair of little birds, I believe they are starting to build a nest. They keep flying into the same spot in the branches of the tree at the end of my driveway.
I am thinking... About spring and planting seeds...must wintersow.
I am thankful for… being able to stay home, so I have time to bake and preserve food, and well practice some homesteading/homemaking skills.
From the kitchen... A poolish that I made last night, I will turn it into several loaves of bread soon, a big chicken defrosting for tonight's dinner Also, the remains of Katie's and Davids breakfast, eggs and fried potatoes. The potatoes are my own home canned local potatoes, and a big pot of coffee.
I am creating... bright dishcloths.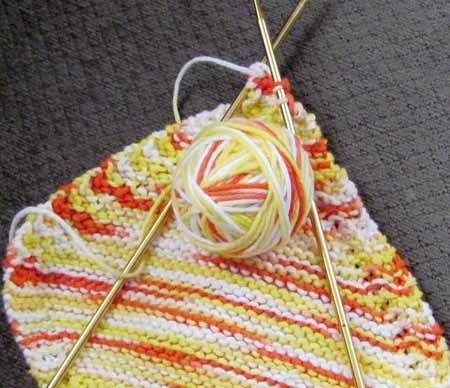 I am going... Nowhere I hope. I'd like to finish my projects. However most likely Walt will call me and ask me to run errands.. He usually does.
I am wearing... I'm still in my "jammies", actually a sweet pale pink nightgown, with a small black floral print.
I am reading... The Morning Paper, The Farmhouse Cookbook, and A Jung Seed Catalog.
I am hoping... Still hoping CDP will come through.
I am hearing... cars driving by, a few birds tweeting, and the Today Show on the TV.
Around the house... A clean kitchen and several piles of laundry to fold and put way.
One of my favorite things... bird houses. I found this on sale.
A Few Plans For The Rest Of The Week... MUST WINTERSOW, must prune grapes, should bake bagles.
Here is a picture I am sharing with you...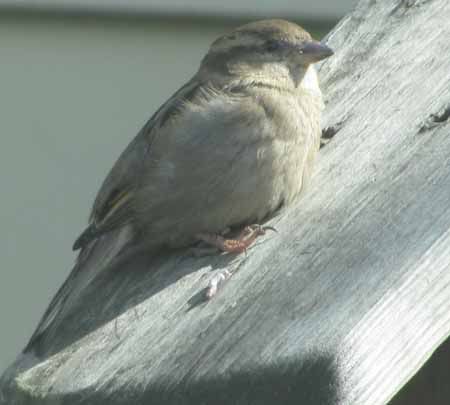 TWEET!
If you would like to read what other women have written in their daybooks you can do so by visiting
The Simple Woman's Daybook.com